Cancer Focus Workshop
8th Feb 2018
Primary 4 learned how to read food packaging labels to find out much sugar, salt and fat is in our food.
They now know about the Traffic Light Labelling Code:
Red - least healthy choice
Amber - OK choice
Green - Healthy choice
They investigated how much salt, fat and sugar is in a "kid's takeaway meal."
Did you know?
P4 aged children only need 4g of salt a day.
There are 2g of salt in a slice of pizza.
The children can now make good and healthy food choices!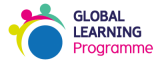 Holy Cross Girls' School, Ardoyne Road, Belfast, County Antrim BT14 7HZ | Phone: 028 9039 1771

WEBSITE BY: SCHOOLWEBDESIGN.NET | Login