Primary 3
Welcome to Primary 3!
Check in regularly to see the latest news and photos from Primary Three!
Latest Photographs
Look at their furry bodies!
Day 1. Measuring 1cm
We counted 5 caterpillars.
We gave them names......! Michelle, Peanut, Mr Wiggle, Rose,
Caterpillars have 16 legs. The front legs have hooks which they use to walk on the silk like a ladder!
Day 4. They measured 1.5cms with 2 huge, black beady eyes.
Day 7 Wow! Have they got fatter and longer? 7 more days before they move to the top to form chrysalides.
Day 7. Definitely hungry caterpillars. We measured them at over 2 cams. Look at the silky web. They have also been shedding their exoskeleton!
We were planting onions today. We pushed the root into the soil.
Getting ready to plant our onions and broad beans with Linda, our gardener.
A tricky business!
Look at the trench we dug out to plant the broad beans in zig-zags.
The peas were placed in a straight line in the trench.
Afterwards we covered the seeds with soil.
We put in markers to remind us where the seeds had been sown.
The kids loved the feel of the soil in their hands.
We helped in the poly tunnel today.
Class Photograph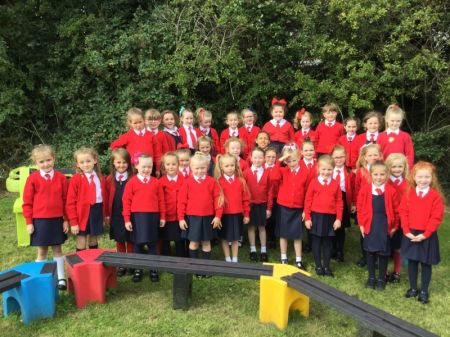 &nsbp;
Holy Cross Girls' School, Ardoyne Road, Belfast, County Antrim BT14 7HZ | Phone: 028 9039 1771

WEBSITE BY: SCHOOLWEBDESIGN.NET | Login