Primary 3
Welcome to Primary 3!
Check in regularly to see the latest news and photos from Primary Three!
Latest Photographs
We kept a tally of all the vehicles that passed us on the Crumlin Road.
Concentration was immense.
Is that a bicycle? No, it's a motorbike.
Where are all the bicycles?????
We've spotted.......another car!
Here comes a lorry! Beep Beep!
The girls had so much fun today.
Look at our surveys. We recorded in groups of 5.
Signs of Spring were observed on the way back home. We found some apple and cherry blossoms.
Beautiful singers!
The Narrators did a fantastic job!
We do love to act as well in the The Lost Sheep Story.
Where is our Lost Sheep? Niamh....Niamh!!!!
Very friendly sheep and story tellers!
We look after each other.
Primary 3 girls beaming with pride.
These girls sang and spoke beautifully.
Luckily we had a Good Shepherd to care for all the sheep.
We made sheep from paper plates and retold the story of the Lost Sheep!
Class Photograph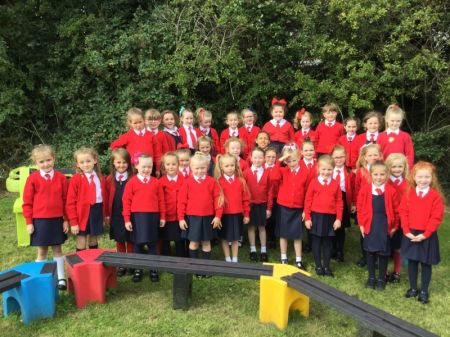 &nsbp;
Holy Cross Girls' School, Ardoyne Road, Belfast, County Antrim BT14 7HZ | Phone: 028 9039 1771

WEBSITE BY: SCHOOLWEBDESIGN.NET | Login