P4 - 7 After Schools
The school considers that the extra-curricular activities which staff offer add a valuable dimension to the education of the children. Participation in these activities is encouraged.
Primary 1-Primary 3
A supervised afterschool activity room is available every day from 2.15pm-3.00pm. There is no cost and children may go home on the 3pm school bus.
Primary 4-Primary 7
Clubs operate daily from 3pm - 4pm. Transport home must be arranged by the parents of the children involved.
Pupils are consulted annually on which activities they would be most interested in attending. Choices offered include:
Gaelic football
netball
cookery
iPad
art & craft
dance
photography
music
sewing
camogie
Judo
Choir
Orchestra
Coding
Badminton
The clubs are reviewed annually.
A supervised homework room is also available to all Primary 4-Primary 7 children.
After schools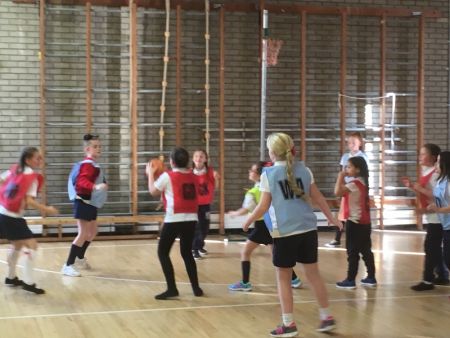 There is something for everyone at Holy Cross Girls'!
Holy Cross Girls' School, Ardoyne Road, Belfast, County Antrim BT14 7HZ | Phone: 028 9039 1771

WEBSITE BY: SCHOOLWEBDESIGN.NET | Login