Show and Tell in Primary Three.
2nd Oct 2015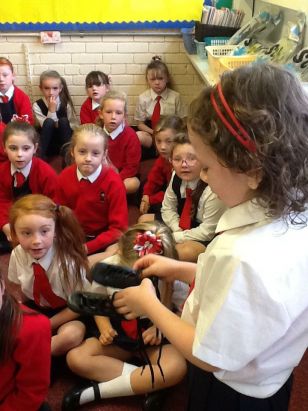 Every Friday we choose a couple of girls to bring in an object to school that is very important to them. They can show the class the object and tell them a little bit about it. Cora and Kourtney started us off by bringing in some things that were special to them.
Every one will get a turn so start thinking about what you might like to bring in!
Holy Cross Girls' School, Ardoyne Road, Belfast, County Antrim BT14 7HZ | Phone: 028 9039 1771

WEBSITE BY: SCHOOLWEBDESIGN.NET | Login