Counting for Ireland!
13th Oct 2020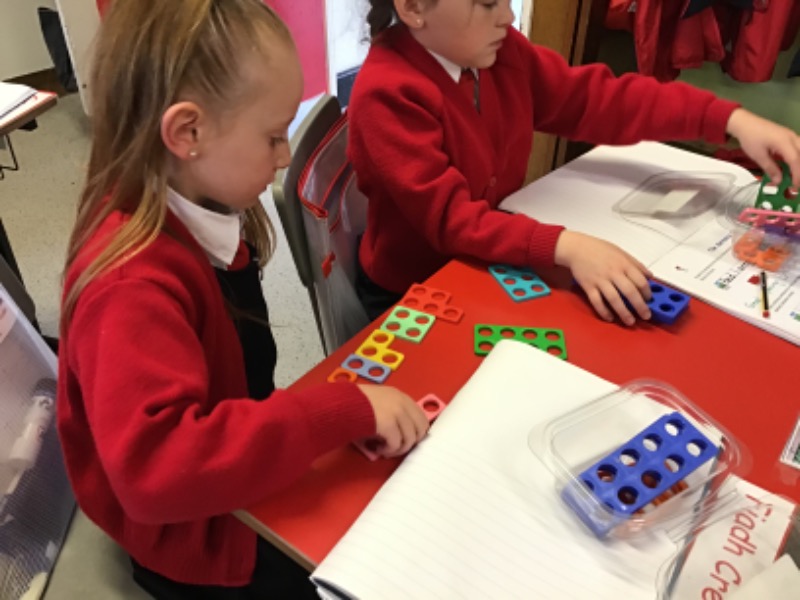 Fiadh and Jamie are concentrating very well!
Evie and Grace working as a team!
Sophie and Kelsey made a staircase 1-10.
Fiadh followed the pattern to 19!
Katie-Sharon calculating what shape she needs to add to 10 to make 12!
Sophia checking her number pattern!
Mollie, matching the numicon to the number!
Brooklynn and Chloe making their number line.
Wow Chloe! You made lots of teen numbers!
We made number sentences with the teen numbers.
Very neat recording!
Mia Grace and Eirinn loving working together.
Happy working numbers!
Concentration from Emeli.
Archive
Holy Cross Girls' School, Ardoyne Road, Belfast, County Antrim BT14 7HZ | Phone: 028 9039 1771

WEBSITE BY: SCHOOLWEBDESIGN.NET | Login